PATIENT VISITS MEDICAL RECORDS COURT DOCUMENTS INTERVIEWS FOCUS GROUPS MEETINGS CONFERENCE CALLS AND MORE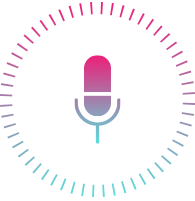 FAST. ACCURATE. AFFORDABLE
Welcome to Indianapolis Transcription,
Translation service and digital recording processing solution in one package.
Indianapolis Transcription provides solutions for all your transcription needs.
Virtual scribe services from Indianapolis Transcription make transcribing your crucial audio and video data a breeze. We can assist you whether you need depositions converted to text or a podcast interview transcribed.
We stand out from other transcription services in Indianapolis because we don't outsource your data to overseas transcriptionists.
Only US-based typists with experience in the field you work in are hired by our company, with an average of 17 years of expertise in their respective industries.
Do you need an easy-to-read transcript? We've got you covered with our team of US-based transcriptionists, who are currently offering their services at competitive rates!
ALWAYS AVAILABLE TO ASSIST YOU
We are here to deliver the best customer experience in every way. We will provide quality support and assistance for your needs, ensuring that you're always satisfied with what we do.
When you contact us, make sure to bring any specific requirements so we can find an option tailored just for you!
Transcription Services in Indianapolis
With a little imagination,
Anything is possible!
Indianapolis TRANSCRIPTION
YOU NAME IT. WE CAN DO IT!
As a full-service transcription company, we do it all. We're able to service any industry sector, from broadcasting interviews and podcasts to providing content for a medical clinic or social media!
Various industry sectors that our transcription services cover.
OPERATING EXCLUSIVELY WITHIN THE U.S.
One of the most important factors to consider when hiring a worker is their work ethic. It's just as important to choose someone who will be reliable and trustworthy, and that's why at Indianapolis Transcription, we only employ local transcriptionists.
HIGHEST STANDARDS OF EXCELLENCE
All documents have to pass a triple-pass inspection. This ensures errors are eliminated and work is completed to high-quality standards.
JUST-IN-TIME DELIVERY
With us, you can count on the delivery of high-quality translations that will be ready by your specified deadline. With each minute taken into account to not waste any time!
THE RIGHT PRICE
Translating documents has never been more affordable with the new translation system. You'll know the price before purchasing and can be confident that your document will be translated accurately.
TIMELY CUSTOMER SERVICE
You can always find someone on our team, day or night. Our experienced staff is ready when you need them – just call!
Indianapolis MEDICAL TRANSCRIPTION
SAVE YOUR TIME FOR SPECIAL MOMENTS
Remote Scribe is a new technology that provides relief from typing, which frees up time to spend on more important tasks. This will also make documentation more manageable and far less prone to errors than ever before!
EHR Compatible
Our proprietary integration techniques ensure notes are mapped directly into your EHR's discrete fields so that you can document with total peace of mind. You will never forget a detail again!
COMPLETELY ADAPTABLE
Remote Scribe was created to make healthcare provider lives easier and give patients a more seamless experience. We offer an array of administrative services, so you can focus on what matters most: your medical practice!
ULTIMATE PROTECTION
With Indianapolis Transcription, your information is kept private and secure. That's why we provide Enterprise-Class Security for all of your critical transcripts and media files, so you can rest easy knowing that everything from family photos to business documents is safe.
We use bank-grade SSL security, which provides a better level of protection than the ordinary website or service provider, guaranteeing that only authorized personnel has access to the information you send to us.
FREE DEMO
You'll be happy to know that we can provide a free trial for 30 days. All you have to do is sign up and start your transcription today!
FREE GUIDE FOR MEDICAL PROVIDERS: NAVIGATING DOCUMENTATION SOLUTIONS
"The turnaround time is phenomenal. The staff are friendly, courteous, and are quick to respond to any issues you may have. I highly, highly recommend this company for any of your transcription needs."
Cindy W.
Medical Secretary
Berkshire Orthopedic Associates
★★★★★
"They have excellent customer service! I highly recommend them! We have been using their service since 2005!! I would give them a five star review for impeccable service."
Suzanne B.
Office Manager
Physicians Medical Rehabilitation Associates
★★★★★
"We have been working with Princeton Transcription* for a few years. Princeton is our first choice for all of our transcription needs. Their quality of work and quick turnaround time is perfect for our needs. We are very happy working with Princeton!"
Marisa K.
Project Logistics Manager
Human Factors MD
*Princeton Transcription (PTI) is our parent company.
★★★★★
"Coordinated Medical Network has been doing business with PTI* for 15 years. We have always been very pleased with their services. They always go the extra mile for us and are very pleasant to work with."
Coordinated Medical Network
*Princeton Transcription (PTI) is our parent company.
★★★★★
"Princeton Transcription, Inc.* is a solid transcription service that delivers accurate results with an excellent price. Turnaround times are superfast and the account managers are incredibly professional. Highly recommended!"
Heather H.
Office Manager
Donald R. Counts, M.D.
*Princeton Transcription (PTI) is our parent company.
★★★★★
"As a customer of Princeton* well over 12 years I can tell you for sure there isn't anyone out there better. I have been in the medical field for 35 years and have utilized many companies, this one is top notch. You can't go wrong with this company. I have nothing but respect for the way they run their business."
Kim S.
Office Manager
Stuart J. Gordon, M.D.
*Princeton Transcription (PTI) is our parent company.
★★★★★
"We have used Princeton Transcription for many years. They have spoiled us for any other service. They provide timely turn-around; are competent and efficient- always willing to work with us to make sure we have what we need, when we need it. I highly recommend their services."
Terry Murillo
Practice Coordinator
North Atlanta Pulmonary & Sleep Specialists
*Princeton Transcription (PTI) is our parent company.
★★★★★
"We have been using Princeton for a few years now. They are reliable, their transcription is accurate, and their turnaround time is excellent. If there's an issue, they are always willing to resolve it, or help with it, depending on the situation. I would highly recommend them to anyone looking for a reputable, dependable transcription service."
Melanie Cellini
Dr. Jeffrey D. Gaber & Associates, PA
*Princeton Transcription (PTI) is our parent company.
★★★★★
I'm ready to start. What's the first step?
We want to help you realize your vision and get off on the right foot. If your request is simple, we'll be able to provide you with an estimate within one business day (or less).
For larger projects that require more time, simply provide us with the full scope of work so that our team can get started as soon as possible and offer you a price for your requirements immediately!
What are your transcription rates?
Transcription rates vary depending on the project or type of work.
For one-off projects, you can expect to pay anywhere from $2.49 to $3.49 per minute with different rate scales available for multiple speakers and quality assurance options to ensure a high standard of accuracy throughout your final documents.
If you require certified legal transcripts as part of an ongoing process like investigations and depositions, we have a great option starting at only $30 per hour.
We offer multiple flexible options for ongoing medical accounts, depending on a client's specific needs.
Please contact us for a quote. 
Which industries and services do you specialize in?
If academic or legal is not enough categories for you – no problem! We also offer medical language translation services through native speakers who specialize in this field, so whatever type of text needs translating will be taken care of.
The following are some of our most popular transcribing services:
Medical: 
Legal: 
Business: 
Academic: 
Dissertations
Focus Groups
Media: 
Where can I obtain more information?
What is the account management process?
We can assure you that everything will go smoothly with your project.
Our team is knowledgeable and experienced, so you don't have to worry about anything! If there are any other questions or concerns that need addressing before the work starts, our customer service staff has all of the answers for you.
We want every client's experience at Indianapolis Transcription to be as great as possible because business success matters.
Who is Indianapolis Transcription?
At Indianapolis Transcription, we hire a diverse staff of talented people with the skills and characteristics needed for success. We're committed to providing you with an excellent experience when interacting with our services.
Indianapolis Transcription is a local branch of Princeton Transcription, Inc.
How long does it take to receive documents?
The hassle of translating documents is now a thing of the past. You can get your translations with just one click, and you'll never have to leave home or office for any meetings ever again!
The translation process has become so easy that it only takes an online form submission before getting your first draft within 24 hours – no need to worry about meeting deadlines anymore!
How is quality ensured?
Indianapolis Transcription is a dedicated translation company that works with businesses of all sizes to help them communicate their message flawlessly. That's why we take our role seriously, and every document you provide us will be subjected to two levels of quality assurance.
First, an expert translator ensures the proper terminology has been used, and then another professional correct second grammar rules and spelling errors before they're delivered in pristine condition. 
Do you provide legal transcription?
Our team of attorneys and staff will review all documents to ensure the highest quality for court proceedings.
The certification statement is added as an additional layer of protection, ensuring that everything you submit would be considered authentic in a courtroom setting.
Are timestamps available?
If you're looking for a recording to come with voice-timed transcripts, look no further. Our recordings are easy to find because they come complete with timestamps at every minute of your podcast or interview—even if you need them transcribed later on down the line!
We even offer three different types: Periodic Timestamps – 15-second intervals; Paragraph Timestamps – every paragraph break and time change in the document; Sentence Timestsaps – sentence by sentence transcription that includes each punctuation mark written out individually.
Which languages can you translate?
Our team of translators can handle any audio or video file in Spanish and English, giving you the peace of mind that your translation is in good hands.
We have a range of services for all types and formats, including personal letters to legal contracts.
How to keep data safe and secure?
We are an American company with the highest standards in data security. Outsourcing overseas to save money is not an option. Our commitment is to ensure that customer privacy and sensitive company information stay safe with bank-level technology, end-to-end AES 256 encryption for all work through encrypted VPNs.
Translators have to go through a strict assessment process before they are accepted into the network. Experienced translators and editors evaluate their translations, determining whether. they join as "new translators." They work under close monitoring from project managers for an allotted time until we decide that enough evaluation processes are completed.
For more information about our security protocols and privacy policies, please contact us.
Would you agree to sign a confidentiality agreement?
We take protecting your private information very seriously. Suppose you would like to see our privacy policy. In that case, we can send it along with a confidentiality agreement for you or your company to sign before proceeding with the order process, and we will also reciprocate in sending over a copy of our documentation that is relevant if necessary.
How secure are my files?
All your sensitive documents are safe with us. When you send them to our encrypted servers, all the data is encoded and sent over a secure network that utilizes TLS 1.2 encryption!
Privacy Policy FAQ
Indianapolis Transcription is committed to safeguarding your data. Find our privacy policy here and contact us for more information about security programs.
Have a transcription project in mind?
Let's get to work.
Form requests are usually answered within one business day. Please call 215-621-8737 for urgent assistance or if you are a current client. Thank you!